A yoga mat bag could be exactly what you need for an easier way to namaste.
Attempting to carry a yoga mat without a bag is never easy no matter how tightly the mat is rolled. Yoga mats are bulky and tend to uncurl at the most inappropriate time.
A yoga mat bag helps make things a bit more zen. It is specifically made for storing and carrying a yoga mat and the yoga bags come in many different styles. From the fashionable to the functional, you are almost guaranteed to find a bag that meets your yoga needs.
---
Yoga Sak (Best Overall)
The Yoga Sak has all your yoga needs covered beyond a basic bag and it is consistently ranked among the top options by yogis.
It has straps for holding your yoga mat securely, while the shoulder straps which are adjustable too, make toting it wherever you go, backpack-style relatively easy.
The Yoga Sak has multiple compartments and has enough room to hold a yoga block, towel, socks, a spare pair of shoes, and other yoga gear. It even has a water bottle holder, a spot for holding your ID, and a hidden pocket for storing valuables.
It is a moderately priced yet still durable bag and customers love the fact that they are able to fit many different things besides the mat and say that it works great for biking to class.
However, some users have complained that the cellphone pocket is too small and that they prefer zippered closures to the Yoga Sak's Velcro closures.
Click here to check the current price and read more information about the Yoga Sak on Amazon
---
Peace Yoga Mat Tote Bag (Best Cotton Bag)
The cool and crisp yoga tote bag is a cotton bag from Peace Yoga, that is ideal for a peaceful, natural vibe. It is a cylinder-shaped bag with 2 carrying straps as well as Velcro closures that make it easy to put the mat in or take it out.
It comes with zippered pockets inside and out for storing your keys, phone, and other items securely. It is also large enough for holding clothing, blocks, and other items in addition to the yoga mat. It is an excellent pocket-friendly option too.
The bag has received high marks from customers who say that they love the roominess and elephant design of the bag.
However, one note of caution: While the manufacturer states that you can machine wash it, which is great for when the bag needs refreshing, some users have reported experiencing problems with the bag after doing that.
Click here to check the current price and read more information about the Peace Yoga Mat Tote Bag on Amazon
---
Duffel Bag with Shoe Compartment (Good Bag with Multiple Compartments)
To practice yoga, all that's needed is you and your mat, but there are numerous other things that you will obviously want to carry along with you.
With a total of 5 pockets, which include 3 external pockets protected by foam, a bottle holder, and a large clothing pocket, the bag has room for virtually everything.
From your towels to blocks, phone, and more, there is plenty of space available inside this bag. The bag's center is a place for holding a yoga mat of any size secured with Velcro straps.
The ends are open thus promoting airflow and drying as well as preventing the formation of bacteria and odors. The adjustable straps allow you to carry the bag in various ways. Customers overall rave this well-made bag's design as well as its ability to hold all their things.
Click here to check the current price and read more information about the Yoga EVO Duffel Bag with Shoe Compartment on Amazon
---
Aurorae Yoga Mat Bag (Best Traditional Backpack Style Bag)
The Aurorae Yoga Mat Bag is a backpack-style bag for yogis on the move.
Its crossbody design makes toting easy and it has sufficient room inside for holding a towel, spare set of clothes, food, and perhaps even a laptop.
It is a great option for hiking and other outdoor activities during which you may wish to bring your mat with you to practice in a picturesque setting.
Click here to check the current price and read more information about the Aurorae Yoga Mat Bag on Amazon
---
Fit Spirit Tree of Life Exercise Yoga Mat Bag (Good Runner-up Bag)
The Tree of Life by Fit Spirit is emblazoned with a lovely tree of life design and comes in a variety of bright colors.
It is made of canvas, easy to clean, and durable too. It is designed to hold two standard sized mats and has two pockets for holding your keys, phone, or other small items.
Customers report that based on the fact that it is both roomy and strong, it is impossible to beat its price.
Actually, most reviewers on online have given the mat a 5-star rating. The ones that were not so thrilled with the bag mentioned the fact that it cannot hold some thicker yoga mats.
Click here to check the current price and read more information about the Fit Spirit Tree of Life Exercise Bag on Amazon
---
What You Should Look for Before Making Your Purchase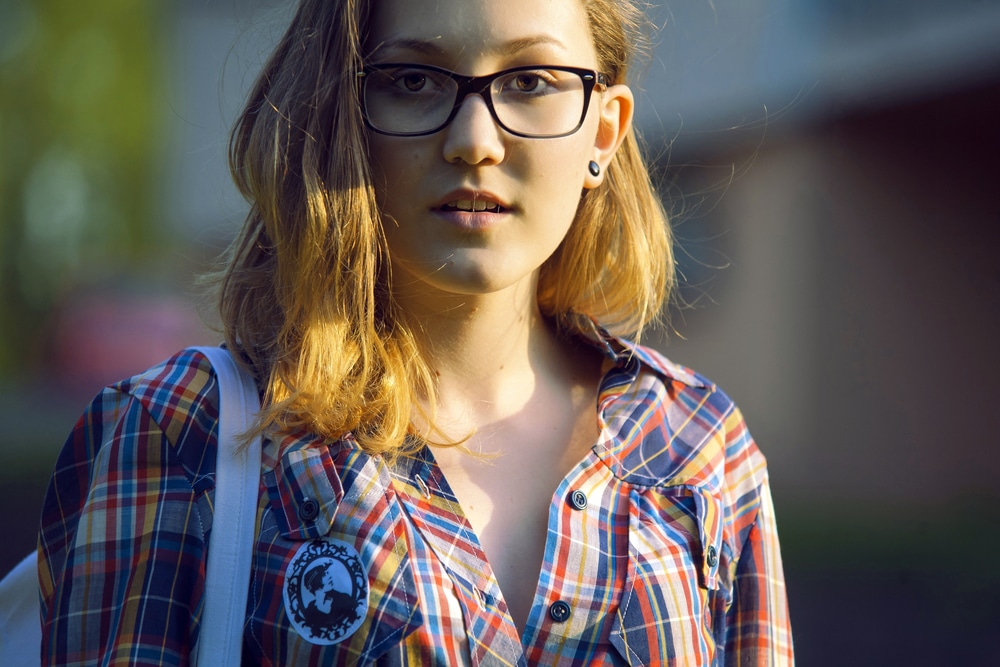 If you plan to be using the same bag all day, you need to find a backpack capable of fitting in both in the gym as well as the office environment.
Stay professional and get a proper workout by making sure that your backpack is capable of conquering smells from your gym clothes. However, it should also be sturdy and large enough to keep your laptop as well as other office supplies safe.
If you believe that it is hard to find a bag that you can carry with you just about everywhere, think again. Simply consider the factors below when trying to find a multi-use backpack with a minimalistic or stylish feel:
Durability
You obviously don't want to invest in a backpack that falls apart in one week. If the backpack will be used for multiple purposes, it is important to choose one that' sturdy, well-built and made using high-quality materials.
Design
A great backpack that fits both the office and the gym should be stylish while still being relatively minimal. You obviously know yourself and your office so you might be comfortable with a colorful and bright backpack.
If you work in an environment where you want the bag to blend in, buy one with a functional design and a neutral tone. It should also be practical without being overly formal because it can easily stick out.
Functionality
A good multipurpose backpack should be easy to carry, functional, and capable of handling all your belongings. Backpacks today often offer multiple styles of carrying from the traditional way of holding it like a duffel bag.
In terms of functionality, consider the number of pockets, the material, as well as the protection and padding for delicate items such as your laptop.
Size
A smaller backpack might be unable to hold everything you need. If you are making the transition from office to the gym, it is important to have a backpack that can hold your wallet, keys, laptop, phone, and other office supplies in addition to a change of clothing.
Some backpacks are not designed to hold laptops of certain sizes. To pick the right backpack for your needs, ensure that it has enough room to carry all your items.
Final Considerations
If you are looking for a backpack that you can use to go between the gym and office, it is important to find something functional, practical, and durable. The backpack should hold all you need while fitting into the environment with the right style.
With all that in mind, it is safe to say that the Yoga Sak is the best yoga bag and/or backpack for yoga. The yoga sak has multiple carrying options, a customized look, a large capacity, and all these features will help you seamlessly transition from work to yoga and vice versa.