If you're looking for a yoga teacher to follow and learn from in the convenience of your own home, you've come to the right place!
This list consists of the best yoga instructors in the world. Although, since YouTube is so popular, I start the list with the best yoga teachers on YouTube. Use this list to help narrow down your search, and overall, make it easier and quicker for yourself to get started on practicing yoga.
You'll probably notice that the list is very female-dense, and that is because there are not many male yogi YouTubers that actively post on their accounts.
We do have one on here though, and he has hundreds of thousands of subscribers. We also have nine, female teachers with differing channels.
For example, some are very hyper, physically active, and fashion-forward. Others are down to earth, intellectual and focus on practicality. You'll even find yoga teachers on this list that are a mix of all of these traits.
Check out the teachers that resonate with you. Note that the list is numbered, however, it's not intended to imply a ranking. The numbering is used for organizational purposes only. 
We've conveniently added the link to each teacher's YouTube channel, so you can subscribe and view their videos immediately!
#1 Adriene – Yoga with Adriene
Yoga for Complete Beginners by Adriene
As an actress, writer, and yoga teacher, Adriene has a pretty sweet career! Yet, if you watch her videos, you'll see nothing but tranquility, humor, and humbleness from this teacher as she teaches from her famous, minimalistic yoga room in her casual-athletic yoga gear.
Another aspect that makes her popular is her ability to teach videos with varying focuses.
From weight loss to relaxation to muscle toning and even healing injuries or detoxing, Adriene has numerous yoga videos that prove to be useful to anyone. Plus, they're all well-organized by multiple playlists.
I also think it's safe to say Adriene is the most popular yoga teacher on YouTube, considering she has over four million subscribers as of 2018.
In 2015, Yoga with Adriene was recognized as the most searched workout by Google. Adriene has also been recognized as one of the 100 most influential people in Health and Fitness two years in a row.
In addition to her YouTube channel, you can find her hosting yoga meditation and self-care workshops all over the world. Learn more about Yoga with Adriene. 
#2 Juliana – Boho Beautiful
Morning Yoga Workout by Juliana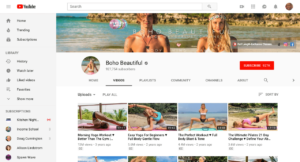 Okay, girly-girls and travel junkies, this one's for you! Boho Beautiful isn't solely a yoga channel, they have vegan recipes, travel vlogs, and other fitness videos too.
Juliana posts yoga videos quite regularly and has a large following for it, over 925,400 to be more specific!
From active Hatha, Vinyasa, and Ashtanga yoga that varies from experience levels to relaxing and flexibility-focused, yin-fusion classes, Juliana is great for fitness-loving yogis.
She also wears bright-colored yoga attire that I greatly covet!
Plus, Juliana and her husband, Mark, travel the world, so in addition to enjoying her yoga videos and in-style fashion, you can also embrace the beautiful environments.
One day, Juliana might be practicing at a gorgeous beach on a clear-blue, day and the next, she might be in front of a giant waterfall in a rainforest.
My one piece of advice is to try not to get too jealous while you practice yoga with her from home! My mind has definitely wandered down that path during a few of her videos.
Curious to learn more about Juliana? At the age of 10, she emigrated from Ukraine to Canada. Growing up, she was a very successful rhythmic gymnast but unfortunately suffered a severe spinal injury due to her hectic training.
It was for that reason that she started practicing Pilates and yoga, and from then on started to teach both now for over 8 years. Learn more about Juliana at Boho Beautiful.
3. Kassandra – Yoga with Kassandra
Yin Yoga for Upper Back Knots by Kassandra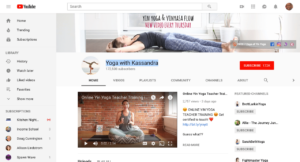 What first made me notice Kassandra's yoga videos was the fact that there was a brick wall behind her…and then a wooden floor in front of her!
I had to double take to make sure I properly saw that she was indoors. Then I started noticing her name and thumbnail in various yoga searches and decided to check it out.
I would describe Kassandra as being very similar to Yoga with Adriene. She's sweet and upbeat, but not loud, and she talks clearly and at a medium-pace.
Sometimes she changes her scenery, but often times, it's in front of the well-known, brick wall. Often, you'll see vinyasa or yin yoga videos from her, but as of late, she's been focusing on a lot of yin yoga.
I really like that she organizes her playlists by different characteristics such as "yoga by level" and "yoga for athletes".
The videos are even designed for different type of athletes, for example, golfers, runners, and surfers, and include "sequences & tutorials" and "yoga by length". This makes it super easy to find the exact type of video you're looking for depending on your needs.
Off of YouTube, Kassandra also teaches Lunar Yoga in exchange for a monthly fee where women can link their yoga practice with their cycle and cultivate intuition, connection, and purpose. Learn more about Yoga with Kassandra. 
4. Sarah – Sarah Beth Yoga
10-Minute Morning Yoga by Sarah Beth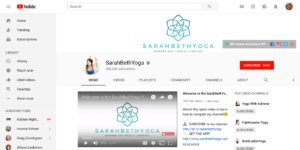 If you're looking for a quick yoga sequence that ranges from 10 to 30 minutes, this is a great channel to join. Sarah also offers 45 to 60-minute videos, but they require a membership to be viewed on her app.
Her approach is very professional, and her personality is serious and business-like. If you practice yoga to balance your life, and want a yoga teacher who isn't a spiritual hippie type, you may resonate with Sarah.
Another interesting fact about Sarah is that she was born with an autoimmune disorder called ulcerative colitis and has recently opened up about this on YouTube. If you also suffer from this, it could be another reason that you click with Sara, since she shares yoga videos specifically for this disease.
Services she offers off of YouTube include her pre-natal yoga program for expecting moms, the TONE program for yogis trying to tone up, daily yoga calendars and challenges, and member-only videos. Learn more about Sarah Beth Yoga.
5. Candace – Yoga by Candace
30-Minute Yoga for Strength and Flexibility
Candace is an international yoga teacher, entrepreneur, healthy living blogger, founder of Mantra Box, and the best selling author of the book, Namaslay.
Even though she has a lot going on, she still has found time to grow her yoga YouTube channel to almost 228,000 subscribers and time to post videos weekly.
Since Candace is an international teacher, she travels a lot to teach at yoga retreats. Therefore, the background of her videos often change, but usually, she teaches indoors.
Her personality could best be described as thoughtful and caring. She listens to her subscribers and delivers the videos that they want.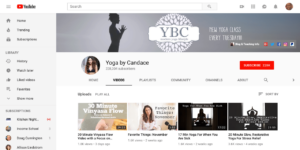 When she teaches Yin and Vinyasa classes, she speaks in a high-pitched, sweet voice and starts off slow with pranayama and easy stretches, instead of jumping straight into a Vinyasa flow. She also gives various modifications for each pose, so anyone can follow along.
If you want a teacher who is modern, cool, and kind, Candace is probably your go-to teacher. With that being the case, you'd be in luck because she probably has more resources on her website than any other teacher on this list. Learn more about Yoga by Candace. 
6. Kimilla – Kimilla Yoga
Kundalini Yoga Set for Beauty, Radiance, Grace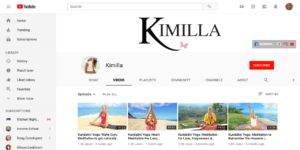 If Kundalini yoga is more your style, try out Kimilla's videos. Kimilla is an Australian, Kundalini yoga teacher that teaches ancient kriyas, breathwork, and meditations to release energy blocks that allow physical, spiritual and emotional wellbeing.
Always filming outdoors, her yoga videos are bright, beautiful, and most frequently, at the beach. I find her videos very relaxing, for she runs Sanskrit-spoken Indian music in the background while she instructs and I think Kimilla is such a joy.
She started practicing yoga as a teenager and at age 20 received a vision in Sri Lanka to teach. Since then, she has taught Kundalini yoga in the form of yoga retreats, summer camps, and 10 Day Transformations all over the world.
Currently, she is producing yoga videos in exotic locations such as Bali, Kauai, and Bhutan. If you want a modern yet spiritual teacher that teaches Kundalini yoga, Kimila is a great choice! Learn more about Kimilla's Yoga.
7. Kino – KinoYoga
Yoga Frog Splits to Deepen your Straddle on the Wall with Kino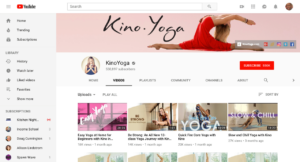 Kino not only has a dominant presence on YouTube with over 550,000 subscribers but also Instagram as well with 1.1 million followers! Known for being one of the most flexible, American, Ashtanga yoga teachers, Kino has created quite a name for herself.
However, yoga beginners or those not looking to develop a physically-intense yoga practice may not favor Kino's approach. For example, the "easy" part of a pose for Kino is putting her leg behind her head.
For that reason, her instruction may come off as unrelatable to many people.
On the other hand, if you are a natural-born contortionist, have a history in ballet or gymnastics, or have the desire to work hard and consistently at becoming a human pretzel, Kino is the best teacher for you on this list!
She demonstrates impressive poses that you may have never seen before, and for that reason, she's quite inspirational.
In addition to being a yoga teacher, she is also an author of four books, the co-founder of Miami Life Center and Omstars, and the leading teacher of six yoga DVDs. A practitioner of Ashtanga yoga for 17 years, she is one of the few students to start the physically-challenging Fifth Series of Ashtanga Yoga.
In Mysore, India, she then earned the Certification to teach from founder Sri K. Pattabhi Jois. Learn more about KinoYoga.
8. Brett – BrettLarkinYoga
Yoga for Sciatica & Lower Back Pain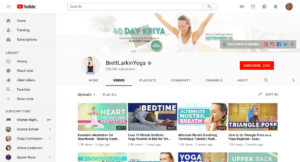 Brett Larkin's channel is great for the yogi that enjoys a slow, flowy Vinyasa yoga class, but also likes to switch it up with Kundalini. Since 2012, Brett has been offering yoga videos that are both fitness-focused and spiritual, reflecting her background in ballet and modern dance.
When you take a class with Brett, you can expect very few inversions, almost zero arm balances, slow, dance like motions, continuous alignment cues and themes about how to incorporate yoga off the mat in our relationships and daily lives.
Brett has a breathy voice when she instructs, and overall has a calming aura about her. With a following of over 219,000 subscribers and more than 600 videos, there is tons of content and support on her YouTube channel.
Yogis with an artsy, hippie-vibe will most likely enjoy Brett Larkin's videos. When Brett is not posting on YouTube, she is teaching RYT-200 training both online and in-person, creating yoga courses and challenges, as well as working on her new, yoga-focused planner. Learn more about Brett Larkin Yoga.
9. Tim – Yoga with Tim/Tim Sensei Yoga
Yoga Flow for Abs and Core strength – Yoga with Tim Senesi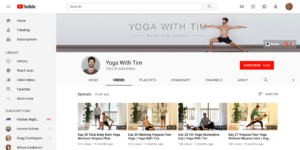 And now for the one, male yogi on our list! Tim has two, yoga YouTube channels.
On his first channel, Yoga with Tim, Tim's teaching is very strength-based and Ashtanga-focused, so whether your muscles need to relax or bulk up, you'll benefit from his strength-based yoga classes.
Also, if you're trying to burn fat and make your muscles more prominent, he can help you with that too!
Don't take this the wrong way though. Tim does not have a pretentious, bro-dude attitude at all whatsoever. He's very laidback, kind, and professional with his instruction due to his history.
He grew up overweight and struggled with drugs, alcohol, and overall unhealthiness. Finding yoga in college changed his life and he wants to help others discover the positive change that he did!
At the beginning of 2018, he started a new yoga channel called Tim Sensei Yoga. At first, he was consistently continuing to teach strength-based yoga classes.
However, he's recently expanded, creating a prenatal yoga video, yoga for runners, and a mindfulness and meditation series. Learn more about Yoga with Tim and Tim Sensei Yoga.
10. Erin – Five Parks Yoga
Neck & Shoulder Tension Release by Erin at Five Parks Yoga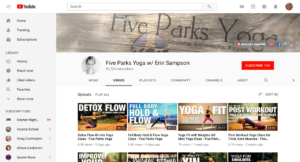 While Five Parks Yoga has a smaller subscriber following of 95,000, Erin's popularity is quickly growing and she posts frequently, sometimes even twice a week!
Her videos are professionally recorded outdoors in Costa Rica and Colorado making for some beautiful, alternating scenery. From strength-based Vinyasa flows and yoga with weights to relaxing Yin classes and slow flows, Erin teaches a variety of classes.
Outdoorsy types who also like a confident sounding teacher will most likely appreciate Erin's approach. She finds a balance between teaching a flowy class while also instructing with a strong voice.
When she's not teaching online yoga, she is hosting yoga retreats in Costa Rica multiple times a year. She also co-founded Warrior Girls Yoga in 2013, in which she teaches yoga workshops and hosts yoga camps for middle school and high school-aged girls. Learn more about Erin and Five Parks Yoga.
Bonus: If you've reviewed our favorite yoga instructors on YouTube, but still haven't found the right for your needs, you're in luck. We've decided to expand the list to include several additional outstanding yoga teachers. 
While the word "best" is subjective and there are lots of really good yoga teachers in America, this bonus list will give you a few of the most influential, experienced, and famous ones out there.
Rest assured that each yoga instructor on this list has a different background and unique specialties, so there are interesting choices on this listing for each and every person.
Once you've determined which teacher you wish to learn from, make sure you check out their websites and follow their social media pages, allowing you to stay up-to-date on their teachings, information, and events! Tell them you heard about on stillmind.org.

11. Tiffany Cruikshank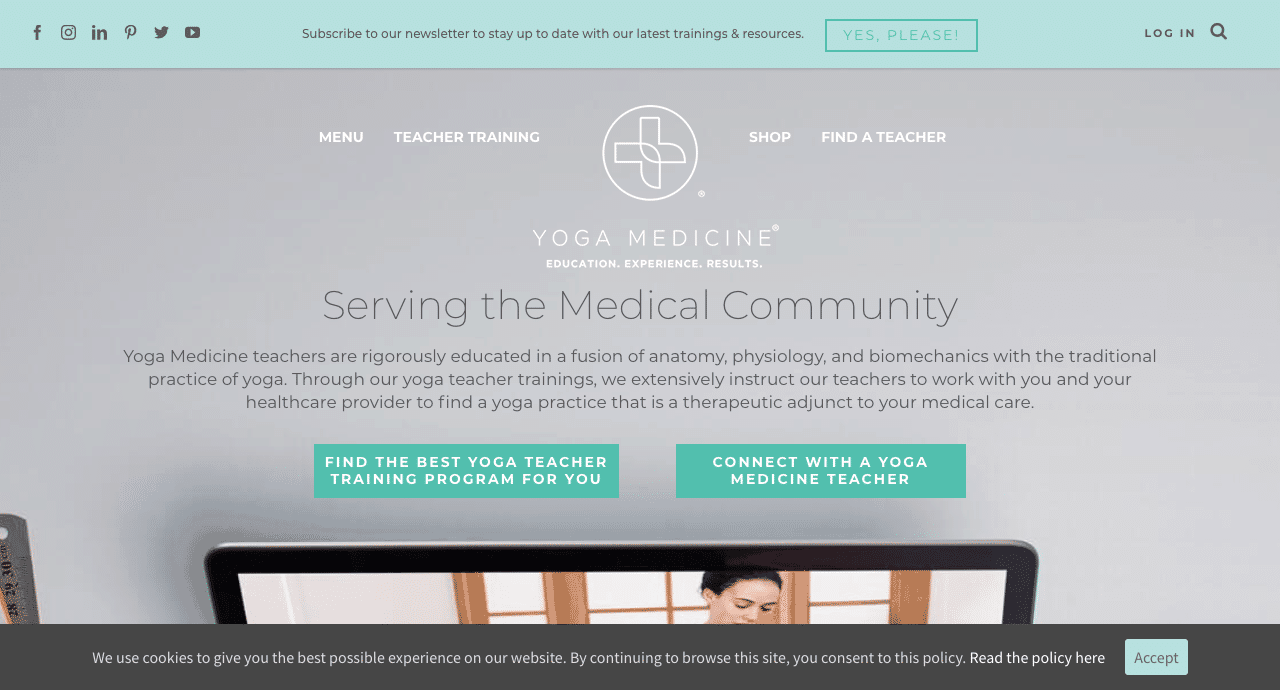 If you're the type of yogi who can appreciate both western and eastern medicine, you may be interested in Tiffany's approach. Tiffany, who has a degree in Medicinal Plant Biology has been teaching yoga for more than 20 years. She also a Masters in Acupuncture and Oriental Medicine with a specialty in Sports Medicine and Orthopedics.
She has worked internationally and is well-known for her ability to fuse western and eastern medicine in a practical way. In 2014, she founded Yoga Medicine connecting patients and doctors with experienced yoga teachers.
Prior to Tiffany founding Yoga Medicine, she was the Acupuncturist and Yoga Teacher at the Nike World Headquarters in Portland, Oregon. Learn more about Tiffany Cruikshank at Yoga Medicine.
12. Ashley Turner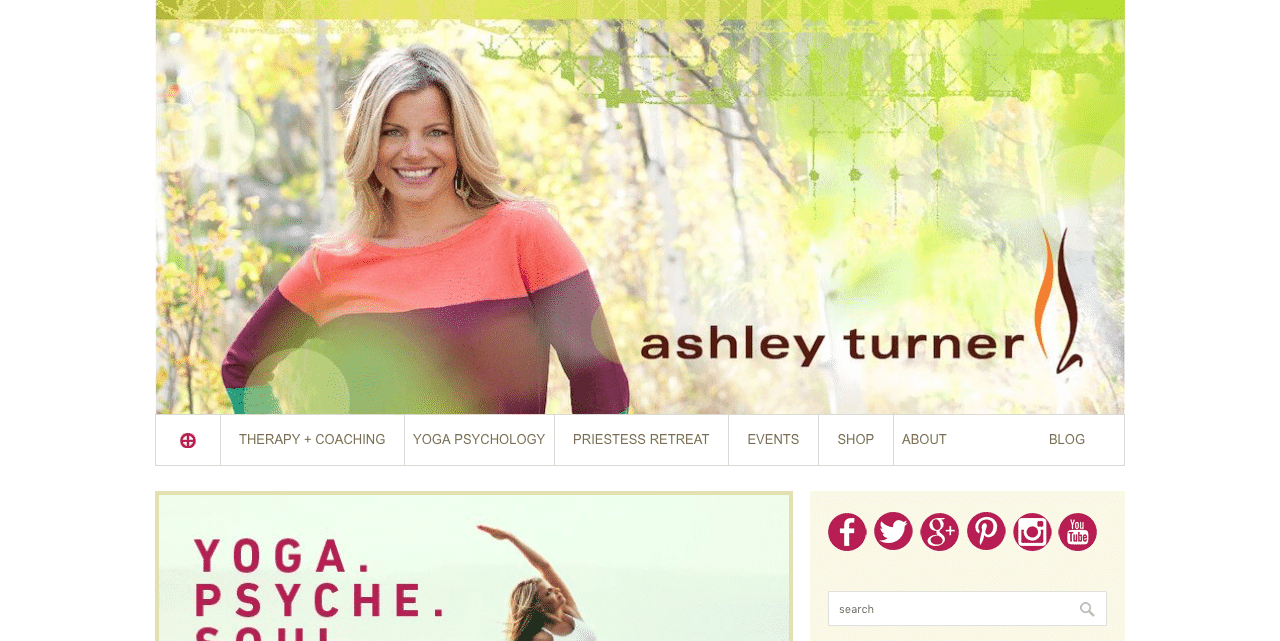 Any yogis out there that juggle multiple roles? You may relate with Ashley because she is a busy woman! A yoga and meditation teacher, among other things, she has also founded and co-founded two businesses.
As of late, Ashley has incorporated her love for human psychology into her program, Yoga Psych. Soul., which is yoga psychology training for yoga teachers, students, and therapists.
Before that, she co-founded Urban Priestess with Sianna Sherman —a year-long school to empower women through mysticism.
Independently, she works with clients worldwide through the use of Skype and leads events around the world, fusing together her expertise in yoga, psychology, guided mindfulness, Shadow Work and neuroscience. Learn more about Ashley Turner on her website.
13. Sianna Sherman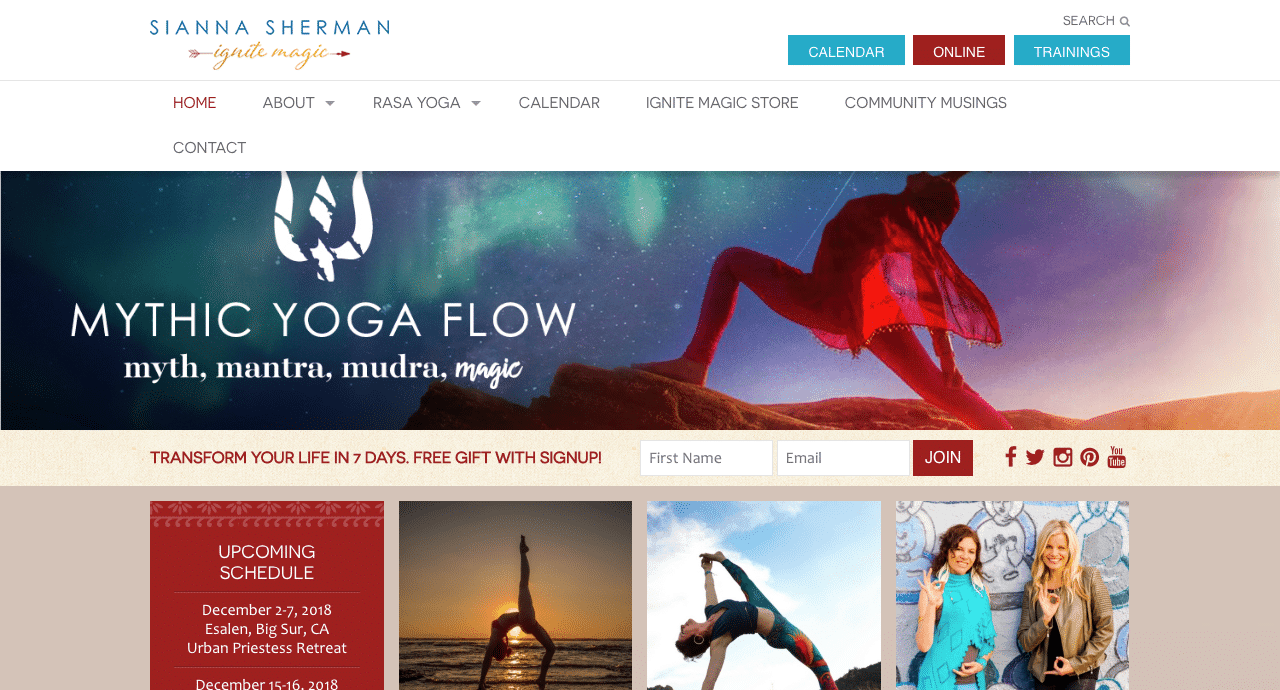 Artists, mystics, and creative souls —this teacher is for you! In 1989, Sianna Sherman left the path of medicine to pursue the study of yoga, completely mysterious to her at the time.
Now she is loved and respected as a yoga teacher, storyteller, and as a public speaker. She is a teacher of teachers and has founded the spiritual and tantric practice of Rasa Yoga, created Mythic Yoga Flow, and co-founded Urban Priestess with Ashley Turner.
Her Mythic Yoga Flow offerings have gained a global following in which she combines mythic consciousness with the art of yoga with the use of passion and creativity.
A few years ago, Sianna was recognized by Yoga Journal as one of the best young yoga teachers.
She is also an ongoing columnist for Origin magazine, and most recently, is teaching Rasa Yoga workshops all over the world and planning her Urban Priestess retreat in December 2018. You can find more information about her events and offerings at www.SiannaSherman.com.
14. Jason Crandell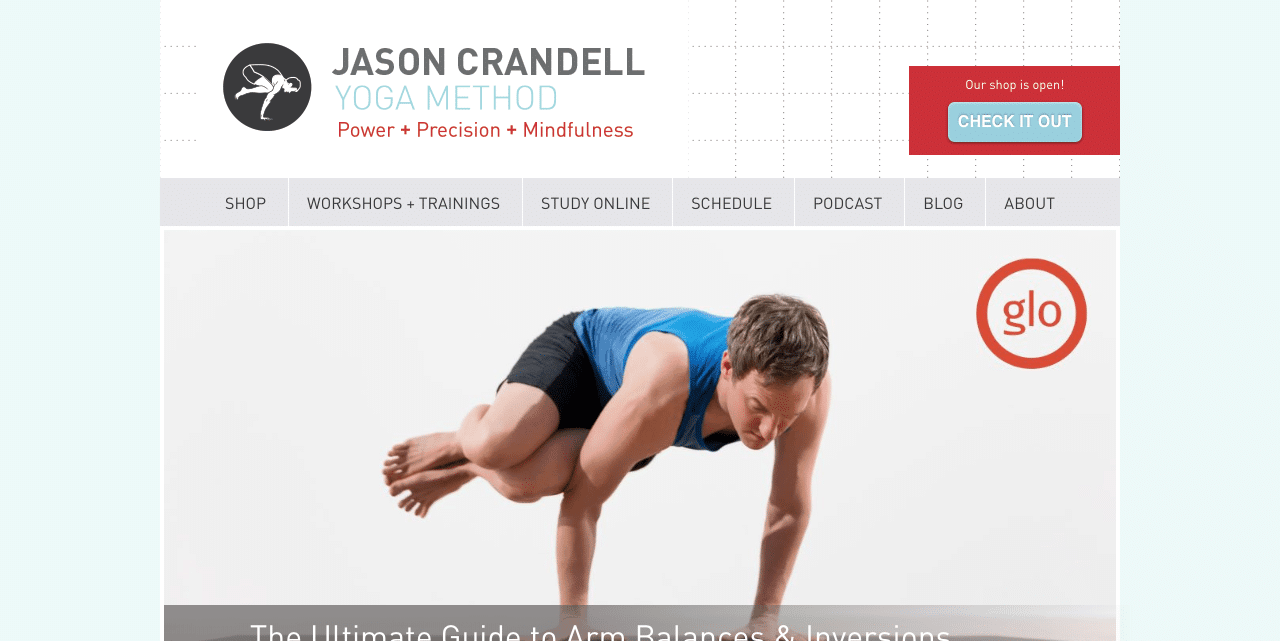 If mysticism and creativity isn't your thing, you may enjoy our next teacher's style. Jason Crandell, a student of yoga teacher, Rodney Yee, who re-popularizing yoga in the 90s, has taught Vinyasa yoga for over 15 years, using what he describes as the Jason Crandell Method.
He uses this method to teach his Power + Precision + Mindfulness classes, which include the best elements of Power Yoga, anatomical precision of poses, and lack of judgment for the self and others.
In Jason's classes, you can expect a physical and mental challenge without the burden of burnout. He states that his goal is for the student is to "leave class feeling like the work we've done together is relevant and that it makes a measurable difference in your life".
Just like Sianna Sherman, Jason was named one of the teachers shaping the future of yoga, by Yoga Journal, and as a contributing editor for them, has written 25 articles that you can find on the Yoga Journal website.
For over a decade, he has attended numerous conferences around the world, teaching teacher training faculties and leading training globally.
For those who cannot attend his workshops and training in person, Jason also posts on YogaGlo's website, where you can purchase his courses. You can learn more information about Jason Crandell on www.JasonYoga.com.
15. Elena Brower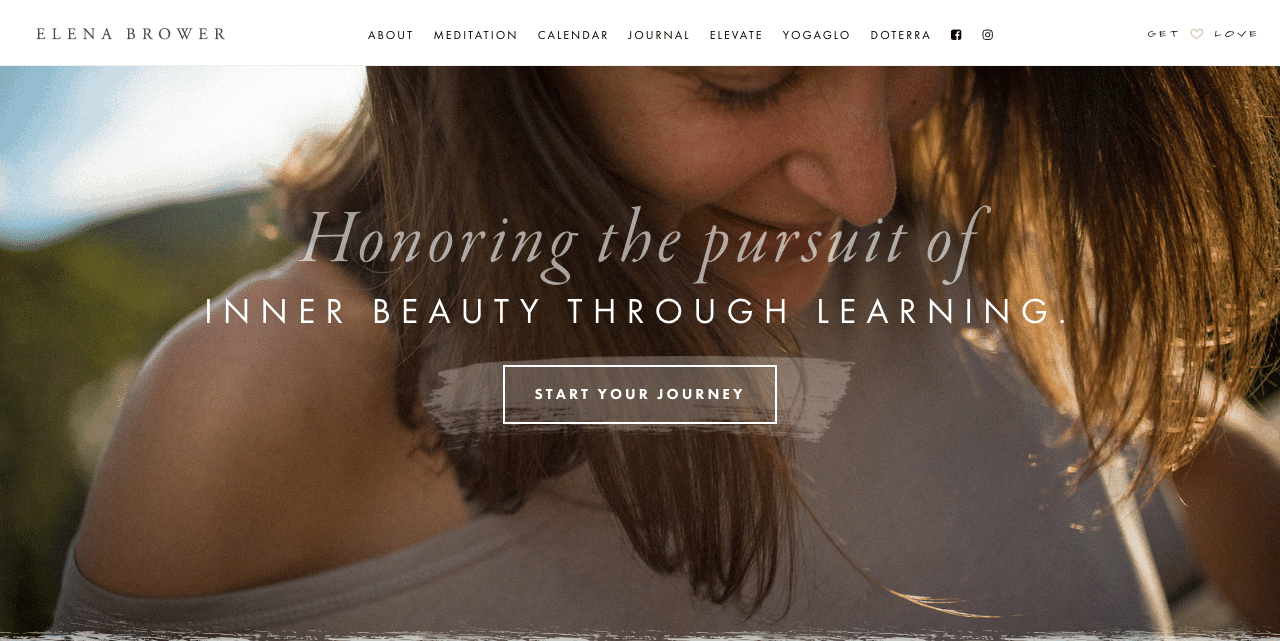 Yoga book nerds, read up! Elena is not only a yoga teacher and mama, but also an author of #1 ranked book on Amazon, Art of Attention, which has been translated into six languages and, Practice You: A Journal, a bestseller on Sounds True that is being incorporated into teaching curricula worldwide.
Elena doesn't only focus on writing books though.
She has also contributed to articles for Yoga Journal, Yoga International, MindBodyGreen, and The Huffington Post.
Elena started teaching yoga in 1999, using influences of Vinyasa and Kundalini. Two of her well-known teachers include ParaYoga founder, Rod Stryker and Kundalini yoga teacher, Hari Kaur.
You can practice with her on YogaGlo.com, or check her calendar for one of her amazing events worldwide.
Currently, Elena is putting her yoga teaching and writing aside to focus on her work with doTerra essential oils, providing consumers with an alternative to chemicals and pharmaceuticals. You can see more about what Elena Brower is doing at www.ElenaBrower.com.
16. Rod Stryker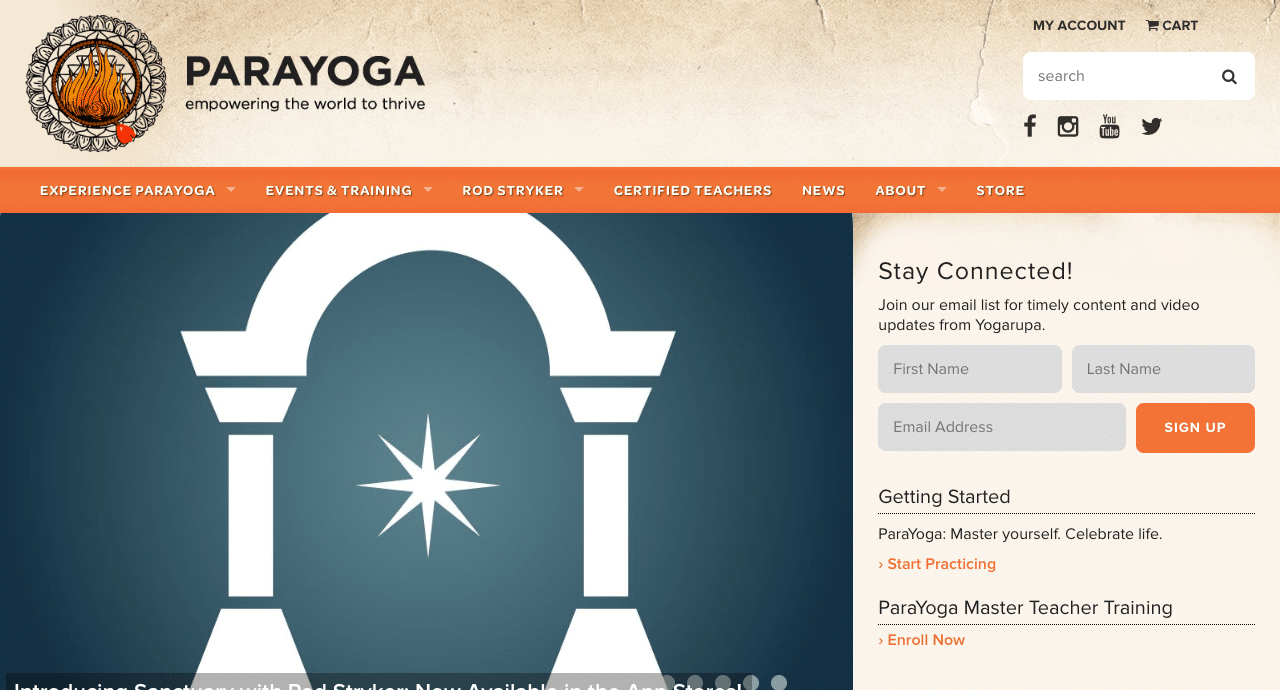 Rod Stryker has the most experience of all the teachers on this list! He started teaching yoga in 1980 and has since taught yoga and meditation for 40 years.
He is the founder of ParaYoga®, a style of yoga that links to the ancient traditions of yoga, meditation, and tantra, and continues to teach yoga workshops and training.
He wrote the book, The Four Desires: Creating a Life of Purpose, Happiness, Prosperity, and Freedom, sharing the path to fulfillment based on ancient wisdom and his teachings.
Known for his teaching of yoga nidra, he recently created the app, Sanctuary, for yogis of all levels interested in experiencing this "Enlightened Sleep". Rod, furthermore, shares and incorporates yoga nidra into his lectures, writing, yoga practice, teaching, and family life.
Rod is a mentor to hundreds of teachers and thousands of students worldwide. His own teachers include Kavi Yogiraj Mani Finger and Yogiraj Alan Finger, as well as Pandit Rajmani Tigunait. You can follow Rod Stryker news and events on his website, www.ParaYoga.com.