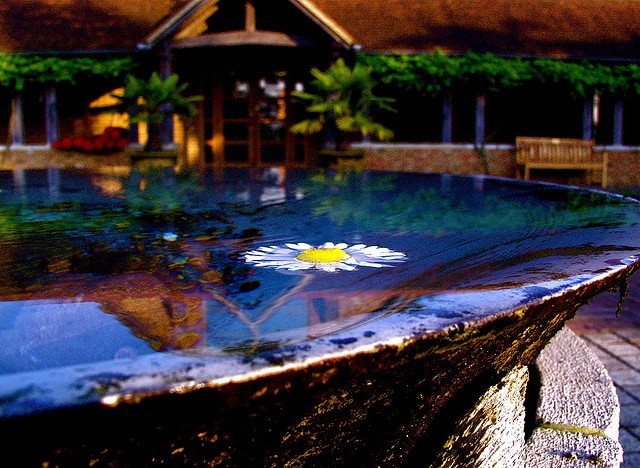 All of the centers included here run formal meditation retreats. I purposefully haven't included places that offer accommodation for independent practice (i.e. without any structure or guidance). The list would be too long!
Most centers work on a donation basis and even those that don't are very well-priced so I do hope you consider attending one!
If you're planning for a meditation retreat, I recommend reading a meditation retreat primer. Currently, my favorite book is
Preparing for a Meditation Retreat by Kyle Harris
. It's a 10-day primer on Vipassana Meditation with helpful, conversational style information to help you get ready.
Amaravati Monastery, Hertfordshire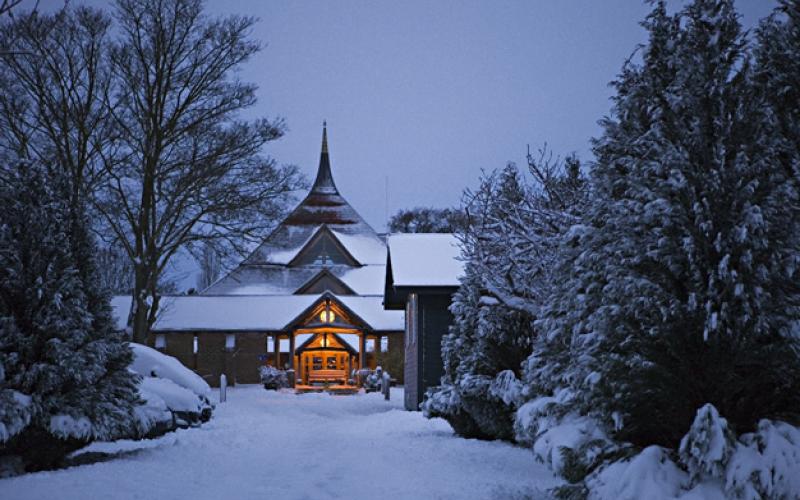 Amaravati, a Buddhist monastery in the Theravada tradition, offers retreats throughout the year. There is an on-site community, comprised of about thirty monks and nuns.
The formal retreats are very well-priced although places do fill quickly. The surrounding countryside, much of it forest inhabited by wild deer, makes for a truly serene backdrop.
Aruna Ratnagiri, Northumberland
Like Amaravati, Aruna Ratnagiri is in the lineage of the Thai Forest Tradition of Theravada Buddhism. There are several retreats offered throughout the year.
Centre for World Peace and Health, Holy Isle, Scotland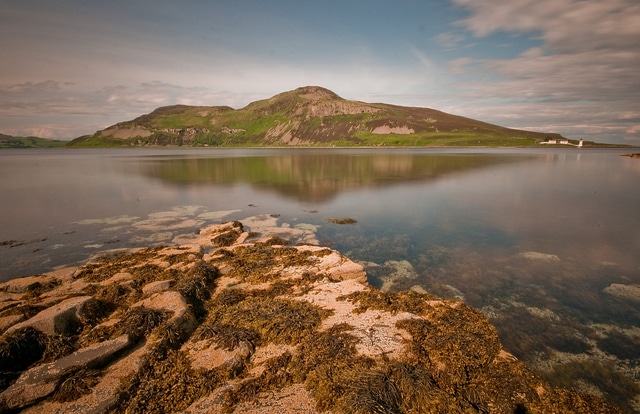 On the right-hand side of the picture above, you'll see a dash of white. Those buildings are part of the retreat center, with the other half just out of shot on the north of the island.
Affiliated with Kagyu Samye Ling in Langholm, which is the largest Tibetan monastery in Western Europe, the Centre for World Peace and Health hosts numerous Buddhist-themed meditation retreats and courses.
The island, a nature reserve accessible only by ferry, is an incredibly beautiful place. It was also the home of 6th-century Catholic hermit St. Molaise, whose cave can be visited to this day.
Throssel Hole Buddhist Abbey, Northumberland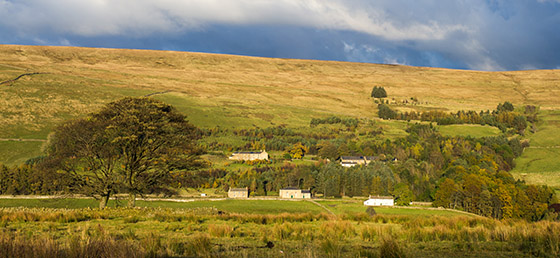 Located in remote moorland, Throssel Hole is an abbey in the Soto Zen tradition (the dominant form of Japanese Buddhism) and its meditation classes are taught accordingly. Having completed a weekend retreat is a pre-requisite for attending longer ones.
Turvey Abbey, Bedfordshire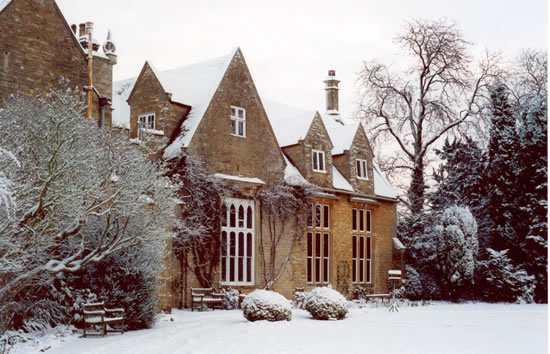 Located in the heart of the Bedfordshire countryside by the River Ouse, Turvey Abbey is home to a community of Benedictine monks and nuns. They run a variety of retreats, the inspiration for which is drawn from both the Buddhist and Christian traditions.
Maenllwyd Retreat Centre, Wales

This centre, which runs a range of meditation retreats throughout the year, is located in the rural Welsh hills. There is no electricity (water is heated using a wood-burning stove) and no mobile phone signal. A converted farmhouse provides living quarters.
Maenllwyd offers an uninterrupted escape from the modern world and a unique place to deepen your practice. Both beginners and advanced meditators are catered to at the Maenllwyd Retreat Centre in Wales.
Manjushri Kadampa Centre, Cumbria
Conishead Priory, which houses the Buddhist community responsible for the retreat centre, is a former Augustinian priory that dates back to the twelfth century.
Madhyamaka Kadampa Centre, Yorkshire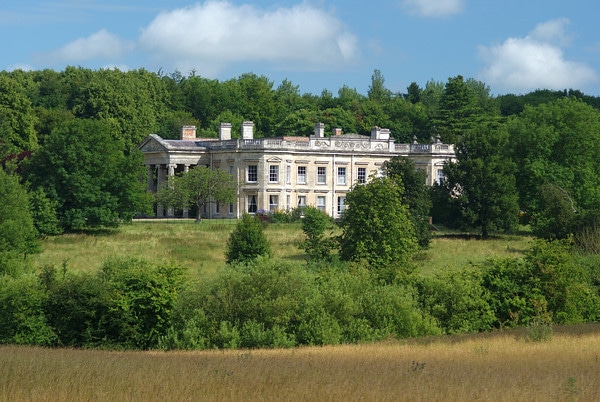 Another Kadampa centre set in a listed building! This time it's Kilnwick Percy Hall. The aim, as with all the examples on this list, is not to make a profit so prices for retreats, a wide range of which are offered, are very good.
The Sharpham Trust, Devon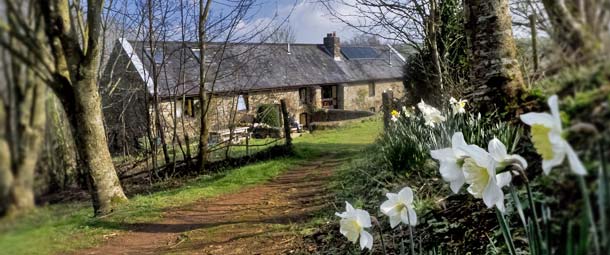 The Sharpham Trust has been cited as one of best retreat centers in the UK. Loosely Buddhist inspired, you can choose between a "Barn" retreat or a "House" retreat. The itinerary for a typical week-long stay involves community work and gardening, alongside meditation.
Global Retreat Centre, Oxfordshire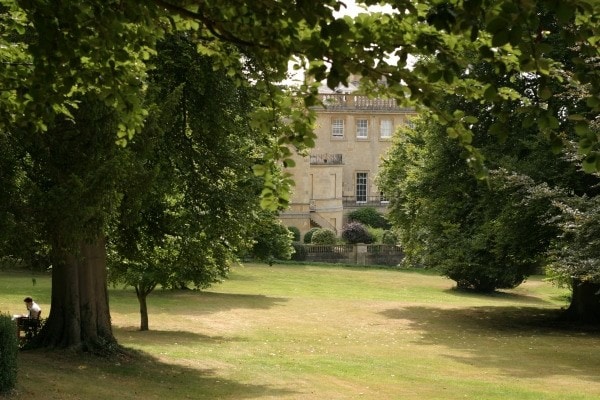 This center is run by the Bhrama Kumaris World Spiritual University in Nuneham House. They offer a hefty selection of courses, retreats, and events. There is no cost but donations are welcomed.
Image Credits
All images, unless otherwise stated, are taken from the respective center websites.
The Holy Isle by Fiona Shields
Buddhism in Bloom by Jake Barnes